Unique 19th Century Laitse Castle
Saue vald, Laitse küla, Lossi tee
Situated a few dozen kilometers southwest of Tallinn, Estonia, Laitse was first mentioned in 1219 in the early Henrik's Livonian Chronicles. 400 years after, in 1622, the village was gifted to the burgomaster of Riga, Johann Ulrich and during his reign in 1642, the manor of Laitse started functioning as a separate estate. Laitse manor was held for two centuries by many Baltic-German noble families such as Mohrenschildts, Eggers and von Dehn's.

Around 1890, Woldemar von Uexküll gave the neogothic manor house the look as we know it today. It resembles a medieval knight's castle and is among the best preserved Gothic Revival manor houses in Estonia. During the years of the Republic of Estonia, the interior of the castle was thoroughly reconstructed. Today, Laitse Castle has been operating for 13 years as one of Estonia's most romantic castle restaurants and hotels, and is known for offering its guests with historic ambiance, gastronomic cuisine, and modern features for a pleasant stay.

Laitse Castle is only 35-minute drive away from Tallinn city centre and Lennart Meri Tallinn Airport. The property presents 16 bedrooms, an exquisite courtyard, state of the art conference rooms, a stunning roof terrace with a bar, and a large sauna facility. The Castle of Laitse highlights 5.6 hectare historic park and a nearby sculptural park. A dome-shaped labyrinth garden has been planted next to the castle, consisting of a little over one thousand low Thujas. For entertaining, the biggest rally park of Estonia is only 3 kilometers away, as well as very well maintained Ruila riding stables.

* The seller is accepting the sales price in Bitcoins.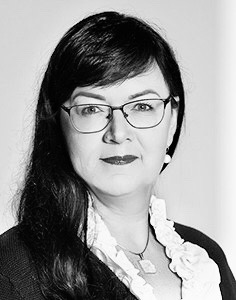 Tiia Sooaluste
Baltic Sotheby's International Realty