BOOKEDSeaside Island Home in Desired Neighbourhood of Kuressaare
Saaremaa vald, Kuressaare linn, Tuule
A modern seaside house in Kuressaare, Saaremaa island, has been put up for sale. The many terraces and the roof sun terrace offer enchanting views of the sea and junipers typical of Saaremaa island. The edge of the plot offers sauna and an outdoor hot tub, where you can enjoy the sea breeze and the surrounding nature.

The house is built with high-quality building materials, the main structures and load-bearing walls are made of concrete, the exterior finish is wooden board. The floors are covered with waxed concrete and the house has geothermal heating and water floor heating in all the rooms. Offering plenty of natural daylight, the house features oversized windows while the kitchens feature high-quality furniture and are equipped with necessary appliances. The house is sold together with furniture.

The property is special because it consists of four different parts of the house, which sizes are: 59.4 m2 - 81.6 m2 - 53.8 m2 - 96 m2. Each part of the house is a separate apartment with its own kitchen, bathroom and terrace.

A residence permit has been issued for the residence. Tennis courts, beach, Kuressaare castle and park are nearby. The Kuressaare city center is 1.8 km and the airport is 1.6 km away.

Ask for more information and come and see the house!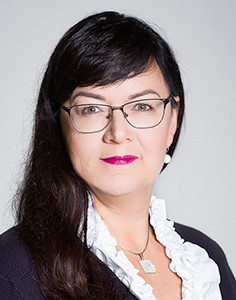 Tiia Sooaluste
Baltic Sotheby's International Realty