Unique boutique hotel in the atmospheric Old Town of Tallinn
Tallinn, Kesklinna linnaosa, Uus
There is a unique boutique hotel available for sale, which is located in one of the most prestigious parts of Tallinn – in historical and atmospheric Old Town.

Hotel building is full of unrivalled historical details. This sophisticated medieval-style hotel (formerly the merchant's building located in a close vicinity from a preserved original city wall) featuring stonework elements, wooden ceiling beams, stone walls and a cozy summer terrace is set on a quiet cobblestone street. In year 2000 it has been fully restored and turned into the boutique hotel; however, the historical appearance was carefully preserved. The hotel has opened its doors in 2001. It provides unique and comfortable atmosphere, offering 20 guest rooms decorated with elegant fabrics, hardwood floors and custom-made wooden furniture. Guest rooms are located on three floors and can accommodate up to 37 guests. Closed net area is 1 218,7 m2.

Building naturally combines medieval architecture with modern technical equipment. Its bathrooms have floor heating. There is a central heating in the rest of the building. There is a spacious restaurant located on the 1st floor of the hotel, which is also meant for serving breakfast. Basement floor includes a cozy wine cellar and a large fully-equipped professional kitchen with a dumbwaiter that leads to the 1st floor. There is a spacious and bright hall room located on the 2nd floor of the hotel, that could also be used for conferences or special events. Hotel is being sold with all the furniture, technical equipment and further inventory. It is ready to start being operated. Additional value and comfort are being added by the availability of a private parking in the courtyard.

Boutique hotel is located right in the heart of Tallinn's Old Town, in a close vicinity to historical museums, medieval churches, art galleries, fine dining restaurants and sightseeing places. The best what Tallinn has to offer is at its doorstep, which makes it a perfect choice for both leisure and business travelers. Hotel is conveniently located in only 150 m from the central Viru Square, 1 km from the Balti Jaam railway station, 2 km from the Tallinn's harbor and 5 km from the Lennart Meri airport.

Old Town of Tallinn has managed to wholly preserve its structure of medieval and Hanseatic origin. Old Town represents an exceptionally intact 13th century city plan. Since 1997, the area has been registered in the UNESCO World Heritage List. Old town is definitely one of the most beloved and desired locations in Tallinn both for locals as well as for foreigners. With its narrow romantic streets, medieval buildings and quaint Christmas markets, the city of Tallinn resembles a scene from a fairytale or a Christmas card. This is an ideal investment opportunity in the commercial real estate of Tallinn's Old Town!

Please use this link to watch the video on YouTube - https://www.youtube.com/watch?v=OVVyoBxCULM

For further information or a viewing please contact me by phone or e-mail!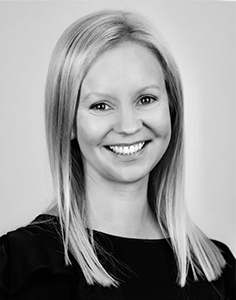 Jelena Kuzmenko
Baltic Sotheby's International Realty