Private home in Viimsi
Viimsi vald, Randvere küla, Ellerheina tee
A stunning 4-bedroom villa with its own personal spa complex nestled among the tall trees of Randvere village in Viimsi.

Built in the early 2000's, this spacious estate offers privacy, a short walk to the sea, and a large, beautiful yard. Ellerheina tee 25 features 7 rooms, a heated two-car garage, a sauna/ swimming pool/ gym complex, an amazing master bedroom wing of the house with a large walk-in closet and a separate laundry room.

On the first floor you have a living room with a lovely fireplace and ashwood parquet floors, a billiard hall and high vaulted ceilings looking to the landing of the second floor. A separate dining room allows formal entertaining of guests, and a spacious eat-in kitchen overlooks the back yard.

A beautiful marble staircase takes you to the second story of the home. The second story floor is covered in natural oak parquet. Walking to the right you find two bedrooms and a bathroom, and to the left is a spacious landing which can be used as a game area or sitting room. The third bedroom is currently being used as an office, and behind that bedroom is a large walk-in storage room.

Moving further to the left is the master bedroom wing of the house. Something you do not want to miss! With ultimate privacy, the master bedroom has it's own balcony with morning sun, a sea view from the window in the winter, and a luxurious bathroom. Featuring an extra large shower, a jacuzzi tub, and heated floors. Relaxation at its finest!

The gemstone of the house is the pool room. With a home gym area, swimming pool, fireplace and sauna surrounded by a beautiful winter garden, it is the ultimate entertaining space.

Enjoy the beautiful yard with a large terrace that gets evening sun. Over all, the house has four balconies and a terrace.

The main heating system of the house is a large heat pump system which feeds all of the radiators in the house, including the garage and pool room. There is an oil heating back up system, and different areas of the house are supplemented with different additional heating such as heated floors in the bathrooms and under the marble entryway, a lovely fireplace, and a heat pump inverter which also works as an air conditioner in the summer on the first floor. With walls over half a meter thick, the house stays cozy in winter and cool in the summer.

The house also has a central ventilation system and security system.

The house has been officially appraised and the buyer may use the appraisal, speeding up the purchase process.

* User permission granted in 2010.

** special note: Furniture may be purchased with the home.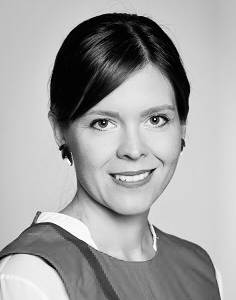 Triin Loodus
Baltic Sotheby's International Realty