Captivating hotel in the heart of the Old Town
Tallinn, Vanalinn, Lai tn
Built into the original city wall, Rija Old Town Hotel is an elegant combination of medieval architecture and modern amenities.
Renovated in 2021, the fresh and elegant Rija Old Town Hotel is situated in a quiet part of Tallinn's Old Town. The hotel has 41 rooms of several types (standard and comfort rooms) and is offered for sale with all the furniture, technical equipment, and inventory. A spacious restaurant is located on the 1st floor of the hotel, also used for serving breakfast. There is a fully-equipped professional kitchen on the 1st floor. The hotel is fully operational, run by Mogotel, and has a high occupancy rate

The hotel is near historical museums, medieval churches, art galleries, and fine dining restaurants. The best Tallinn has to offer is at the doorstep, and it is a perfect choice for both leisure and business travelers. The hotel is conveniently located 350 m from the central City Square, 800 m from the Balti Jaam railway station, 1 km from the harbor of Tallinn, and 5 km from the Lennart Meri airport.

Old Town of Tallinn has managed to wholly preserve its structure of medieval and Hanseatic origin. Old Town represents an exceptionally intact 13th-century city plan. Since 1997, the area has been registered on the UNESCO World Heritage List. The Old Town is one of the most beloved and desired locations for locals and visitors. With its narrow romantic streets, medieval buildings, and quaint Christmas markets, the city of Tallinn resembles a scene from a fairytale or a Christmas card.

This is an ideal investment opportunity in commercial real estate in the most prized location in Tallinn. Contact us for more details about this property.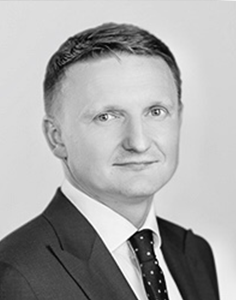 Vestards Rozenbergs
Baltic Sotheby's International Realty